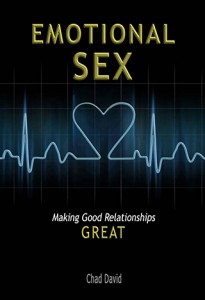 Buy Now
Emotional Sex
"I'm only on page 57… and I'm convinced that everyone NEEDS a copy of your book. I wish I had this book months ago. amazing!!" S. Watkinson
Emotional Sex: Making Good Relationships Great is not your typical relationship book. It's written for both men and women, those in relationships and those wanting to be in one. It doesn't give you the answer to all of your problems, but it can help guide you to discover what it is you need to do differently to make your good life great.
We're all the authors of our own lives, but sometimes we need an editor to give us direction.
People love this book because it uses humor to keep attention and the quick breakdown of the concepts keep the reader moving through the book in order to prevent boredom and feeling stagnent. Even better, this book offers practical solutions to common problems, which are based on fourteen years of answering teenagers' questions about how to have healthy relationships.
Read the first chapter of Emotional Sex
Receive the first chapter of
Emotional Sex, FREE!
We promise no spam!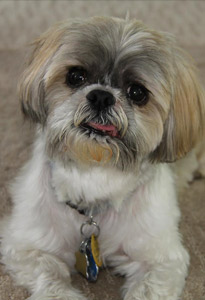 Coming Soon
Men are like Dogs & Women are like cats: Learning to appreciate our differences
This series of three books follows the excellence of the best selling Men are from Mars & Women are from Venus. This modern take will leave you saying, "Yeah, that makes sense," while laughing hysterically… or internally so you don't freak people out. Whether you love dogs and cats or simply want to better understand how men and women work, this series is the perfect reading for you.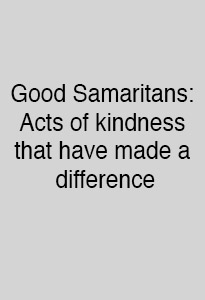 Coming Soon
Good Samaritans: Acts of kindness that have made a difference
Following the Chicken Soup for the Soul series, this book of heartwarming stories is meant to inspire a movement of kindness. Be part of the revolution.